Natural Gas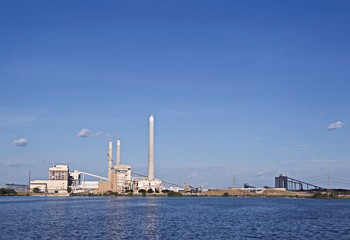 An environmentally friendly, abundant fuel source
Natural gas is a cleaner and more efficient source of electrical generation compared to coal. It is more environmentally friendly because it produces less carbon and other harmful emissions than coal. Because of its abundant supply, gas is becoming a more essential fuel to meeting the future demand for power generation.
We operate 15 gas units to complement our energy generation efforts with coal, nuclear and renewable energy.

Gas is 45.4% of our generating capacity.
As part of a plan to avoid future environmental regulations and transition from older, coal-fired power to cleaner, gas-fired power, we acquired the 800-megawatt Rio Nogales gas plant in Seguin in 2012. The plant has become part of a reliable fleet of power and allowed an aging coal plant to go offline in 2018.
Why Use Natural Gas?
If you have natural gas in your home, consider gas appliances. A gas water heater produces twice as much hot water per dollar as an electric water heater and heats twice as fast. Today's natural gas clothes dryers operate at less than one-third the cost of electric dryers. They can dry three loads of laundry compared to the cost of one load in an electric dryer.