Reconnection of Service Made Easy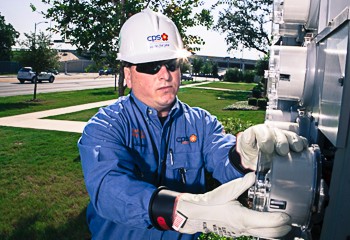 If you need to reconnect electric service that has been disconnected due to late or non-payment, the past due balance must be paid in full. Once payment is made, we will restore service as quickly as possible. You do not need to call, or come into any of our customer service centers. 
To reconnect service, log into Manage My Account by using the link at the top right of this page and pay the full past due balance. 
If you're not a Manage My Account user, you can enroll here. 
ALTERNATE PAYMENT OPTIONS
Pay the full past due balance at any authorized pay location or by calling the numbers below:
Residential Customers – 1-877-257-1172
Commercial Customers – 1-855-290-7615
These alternate payment options will require completion of the Online Reconnect Request Form.  Once submitted, you don't need to call us with a confirmation number.
Through the reconnect process, we will advise you of the reconnect fee that will be applied to your next month's bill as well as if a deposit is due.
FOR YOUR SAFETY: All electrical devices must be turned off or unplugged prior to reconnection of service.