Importance of Proper Grounding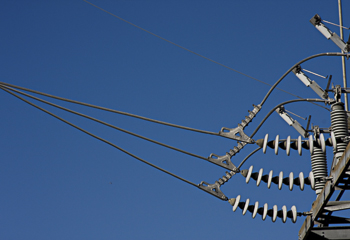 The main reason for proper grounding is safety for your employees and equipment.
Personnel: for any person who may contact high voltages due to electrical fault
Equipment: ensures all equipment is protected in the event of a fault.
Noise Control: helps eliminate transients, which can cause issues ranging from insulation breakdown to equipment failure.
All ground rods, including metal water pipes, should be connected at the point where a building's ground connections come together. These ground rods can be combined at the service entrance to decrease ground resistance.
In the event of a lightning strike, separate ground connections could endanger personnel and equipment.
If multiple neutrals are tied to grounds throughout your system, this could cause protection circuits to malfunction.
The service entrance is the only place where a ground should be connected to a neutral.
Typical Connection Problems:
Problem: Burning odor at a circuit breaker panel, J-box or outlet
Possible Cause: Bad connection, faulty conductor
Problem: Warm CB panel
Possible Cause: Bad circuit breakers or bad connections
Problem: Buzzing sound
Possible Cause: Arcing due to bad connection
Problem: Scorched or charred insulation.
Possible Cause: Wire or circuit overload, bad conductor or connector
Problem: No voltage
Possible Cause: Tripped breaker, blown fuse or broken conductor
Problem: Intermittent, inconsistent voltage
Possible Cause: Bad connection or arcing