CPS Energy Senior Leadership
Rudy D. Garza: President & Chief Executive Officer (CEO)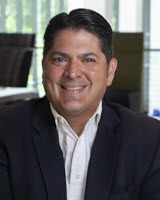 Rudy D. Garza is the President & CEO for CPS Energy, the nation's largest community-owned electric and natural gas utility.  He is the first Hispanic leader to hold the position.  Rudy has more than 25 years of experience as a leader in the utility industry and has served in both the public and private sectors over the course of his career.
Rudy has successfully led the company to the approval of the first rate case in 8 years and approval for the next phase of energy efficiency and conservation programs.  He also led the comprehensive strategic engagement strategy for Board of Trustee approval of a blended generation planning approach to power our growing community. To deliver on CPS Energy's mission to serve our community, Rudy developed a strategic plan called Vision 2027, a roadmap to guide CPS Energy through the rapid transformation of the utility industry.
Rudy joined CPS Energy in 2012 and previously served as Chief Customer & Stakeholder Engagement Officer and as Senior Vice President of Distribution Service & Operations where he oversaw the maintenance and construction activity of the electric distribution system. He has also served the company in the role of Vice President of External Relations.
Rudy has a Bachelor of Science in Electrical Engineering from the University of Texas in Austin and a Master of Business Administration from the University of North Texas. He continues to serve his Austin alma mater as an Engineering Advisory Board member for the Cockrell School of Electrical Engineering.
Rudy is dedicated to public service and is actively engaged in his community through multiple board roles, including the Archdiocese Hope for the Future, Brooks Development Authority, greater: SATX, United Way of San Antonio & Bexar County, Texas Energy Reliability Council, and the Large Public Power Council.
Follow Rudy on LinkedIn
Elaina Ball: Chief Strategy Officer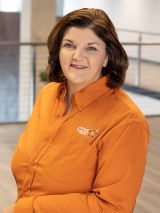 Elaina Ball leads strategic planning for CPS Energy. In this role, she is responsible for the oversight and execution of CPS Energy's Vision 2027. Elaina has over 17 years of experience working with both investor-owned and public power utility companies. She has provided effective leadership in power generation, transmission & distribution, market operations, technology, and business development functions.
She has previously served as CEO for Fayetteville PWC in Fayetteville, NC, as Chief Operating Officer for El Paso Electric and Austin Energy, Senior Vice President of Power Delivery at Entergy, and is a CPS Energy alumnus serving as Vice President of Technical Services & Energy Solutions in 2012. She also has extensive leadership experience with the South Texas Project (STP), having served on their Board of Directors, Owners' Committee, and Benefits' Committee.
Elaina has been actively engaged with multiple utility organizations including the Rocky Mountain Electrical League, the Association of Women in Energy, in addition to community non-profits such as the Austin Science Education Foundation, El Pasoans Fighting Hunger, and Fayetteville Tech Community College.
Elaina holds a Bachelor of Science degree in Chemical Engineering from the University of Texas at Austin. She is also a graduate of the University of Idaho Utility Energy Executive program and a certified Six Sigma Black Belt.
Follow Elaina on LinkedIn
Benjamin L. (Benny) Ethridge, Jr., P.E.: Chief Energy Supply Officer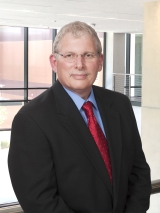 Benny Ethridge is the Chief Energy Supply Officer for CPS Energy. In this pivotal role, he oversees power generation and energy market operations for over 4,800 MWs of fossil-fueled generation capacity. In addition, he also handles the contractual power purchase agreements with renewable generation resources and manages ownership interest in the South Texas Project nuclear plant.
Benny joined CPS Energy in 2015, bringing over 30 years of experience in the energy industry. He embarked on his career as a construction engineer with Houston Lighting & Power Company. Following industry deregulation, he served in various technical, commercial, and operational leadership roles with Reliant Energy, Topaz Power Group, and NRG Energy.
He earned a Bachelor of Science in Civil Engineering from Texas A&M University, complemented by a Master of Business Administration from Houston Baptist University. He is a registered professional engineer in the State of Texas. 
DeAnna Hardwick: Chief Customer Strategy Officer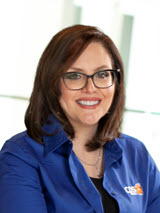 DeAnna Hardwick leads the Customer Strategy teams comprising of Community Impact, Customer Experience Operations (Customer Service, Metering Operations, Customer Revenue), Customer Value Optimization (Customer Design & Delivery, Large Load & Customer Support, Managed Accounts), Enterprise Customer Experience, Resolutions & Solutions, and Corporate Communications & Marketing.
Prior to her current role, she served as Executive Vice President of Customer Strategy. Under her leadership, Customer Success developed innovative approaches to serving customers impacted by the pandemic, including our Customer Outreach Resource Effort (CORE) team.
DeAnna started her career at CPS Energy in 2015 when she was hired to be a call center leader. Since then, she has risen through the ranks of CPS Energy as a leader with great compassion for our customers.

Prior to joining CPS Energy, DeAnna spent 15 years working at various Fortune 100 companies, where she was charged with delivering easy and exceptional customer experiences.

DeAnna holds a Bachelor of Science in Business Management from the University of Phoenix and is also a graduate of the University of Idaho Energy Executive Course and the Rice Advanced Management Program. She has participated in multiple leadership programs including, the National Forum for Black Public Administrators, San Antonio Women's Chamber of Commerce, Leadership Texas Class of 2022, and Leadership San Antonio Class 47.
Follow DeAnna on LinkedIn
Cory Kuchinsky, CPA: Chief Financial Officer (CFO) & Treasurer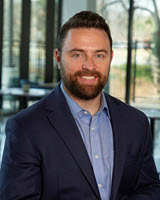 Cory Kuchinsky oversees Accounting & Financial Reporting, Corporate Financial Planning, Cost Management, as well as Treasury, Strategic Pricing & Cost Recovery, Enterprise Risk Management & Development and Financial Information Systems Management.
Cory joined CPS Energy in 2006 and has served in multiple leadership roles. Most recently, Cory served as Vice President of Strategic Pricing & Enterprise Risk Management & Solutions. Before taking that role, he was the Senior Director of Grid Transformation Management and led the deployment of CPS Energy's Advanced Metering Infrastructure (AMI).
In 2013, Cory completed the North Chamber Leadership Lab and in 2012 Cory was named to the San Antonio Business Journal's "Who's Who in Energy" list. In 2011, he was a member of the San Antonio Business Journal's "Top 40 Under 40" list. He has over eight years as an adjunct instructor teaching numerous university level accounting courses at several local institutions.
Cory is a Certified Public Accountant (CPA). Prior to joining CPS Energy, he worked for the Ernst & Young LLC office. He holds a Bachelor of Science in Business Administration and a Master in Science in Accounting from Trinity University.
Follow Cory on LinkedIn
Lisa Lewis: Chief Administrative Officer (CAO)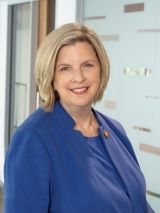 Lisa Lewis leads the Administrative Services team, including human resources, safety and occupational health, labor relations, supply chain and logistics, facilities management and real estate. She is focused on enabling our CPS Energy workforce to evolve with the fast-changing utility industry.
Lisa joined CPS Energy in 2000 and has worked in a variety of roles, last serving as Vice President of People & Culture from 2015 through 2020. She also served as Vice President of Corporate Communications & Corporate Responsibility from 2012 to 2015. She is an advocate for STEM education and workforce development and serves on the Board for San Antonio's CAST public high schools. She also serves on the boards of RMEL, an electric industry organization focused on training and safety, as well as the Alamo Area Council of Governments. 
Before joining CPS Energy, Lisa worked in marketing, communications and advertising for various service industry clients ranging from healthcare to public transit. She has a Bachelor of Arts in Communications from Texas State University.
Follow Lisa on LinkedIn
Richard Medina, P.E.: Chief Energy Delivery Officer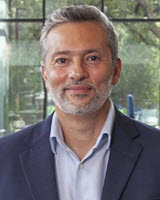 Richard Medina is responsible for the safe, reliable and economical delivery of electrical power and natural gas to our customers. He oversees the Engineering, Planning, and Field Operation functions for Transmission, Substation and Distribution, along with System Operations, Customer Reliability and asset management programs associated with electric and natural gas delivery.
Richard has led many of our grid transformation initiatives including our electrification roadmap, optimization of EV infrastructure, and fostering alliances with local and national research leaders.
He has been with CPS Energy for over 30 years and has served in a variety of leadership positions at our utility as well as serving on several external boards and committees such as EPRI, Texas A&M Smart Grid, Advanced Energy Economy and others. 
Richard has a Bachelor of Science in Electrical Engineering from Texas A&M University and is a registered professional engineer in the State of Texas.
Follow Richard on LinkedIn
Shanna Ramirez, J.D., CISM: Chief Legal & Ethics Officer (CLEO), General Counsel, & Board Secretary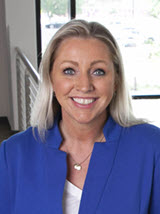 Shanna Ramirez oversees CPS Energy's Legal, Audit, Compliance, Ethics, Integrated Security, and Government and Regulatory Affairs & Public Policy functions. She also provides leadership to Board Relations and serves as Secretary to the Board of Trustees.  Shanna is responsible for driving strategic initiatives to advance the interests of our customers and community, including environmental, social and governance (ESG) goals.
In her previous role, Shanna oversaw the cyber, physical and data security, incident response, and business continuity.
Shanna joined CPS Energy in 2015 as Director & Senior Counsel and has extensive experience providing business and legal advice. She practiced employment litigation at Haynes and Boone, LLP, and was Vice President & Deputy General Counsel for Fiesta Restaurant Group, Inc., supervising Legal Services, Safety & Risk, Claims, and Licensing & Compliance.
Shanna earned her Bachelor of Arts in History and Political Science from Trinity University and a Juris Doctor from the University of Maryland School of Law. She is also a graduate of the Executive Education, Accelerated Development Program at Rice University.
Follow Shanna on LinkedIn
Evan O'Mahoney: Chief Information Officer (CIO)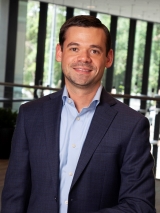 Evan O'Mahoney is responsible for leading all aspects of the Enterprise Information Technology (EIT) organization, to include Infrastructure & Operations, Enterprise Architecture, Business Solutions, Digital Experience, and Execution Excellence. Evan leads the development of digital and technology strategies in support of our enterprise objectives aimed to prepare for our energy future. Evan also sponsors our Digital Transformation program, Evolve, which is designed to improve how employees work and deliver customer-facing solutions that offer tailored experiences and real-time access to information.
In his previous role, Evan served as Vice President of Technology Services where he was directly responsible for all aspects of our technology operations.
Evan's career has been focused on driving change and growth in organizations such as Toshiba Corporation, where he served as Director of Solutions & Professional Services leading large-scale technology implementations for national and global organizations.
Before joining CPS Energy in 2019, he was the Chief Technology Officer for Bexar County where he led the development and implementation of technology plans and modernization strategies.
Evan is a San Antonio native and has a Bachelor of Business Administration from the University of the Incarnate Word and is also a graduate of the Rice University Advanced Management Program.
Follow Evan on LinkedIn