Smart Grid
Installing new technology to help you manage your energy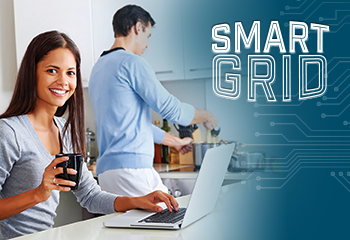 Our Smart Grid Initiative is a major upgrade to our electrical grid, allowing us to keep pace with the 21st century demands now being placed on it.  Completed in 2018, the smart grid allows automated, two-way communication between customers' meters and CPS Energy.
This investment will support increased electric and gas reliability, boost efficiency and reduce costs, better integrate renewable sources of power into the grid, reduce emissions, increase your privacy and give you the first ever daily look at the energy you buy through My Energy Portal instead of waiting for a monthly bill.

For more information, please read our Frequently Asked Questions. It includes details on the project, its benefits to customers and myth-busting facts about smart meters.
We are a member of Smart Grid Consumer Collaborative, a nonprofit organization that works to educate the public about the benefits of the smart grid.
Contractors
CPS Energy works with Corix Utilities, GridOne, and Itron on this project.