PROTECTING OUR COMMUNITY'S INVESTMENTS
CPS Energy is a community-owned utility serving our customers with safe, reliable power at competitive rates.
Why does CPS Energy need to raise rates?
We need to make continued investments to meet the objectives of our Vision 2027 strategic plan. Learn more about the work we need to do to serve our community here.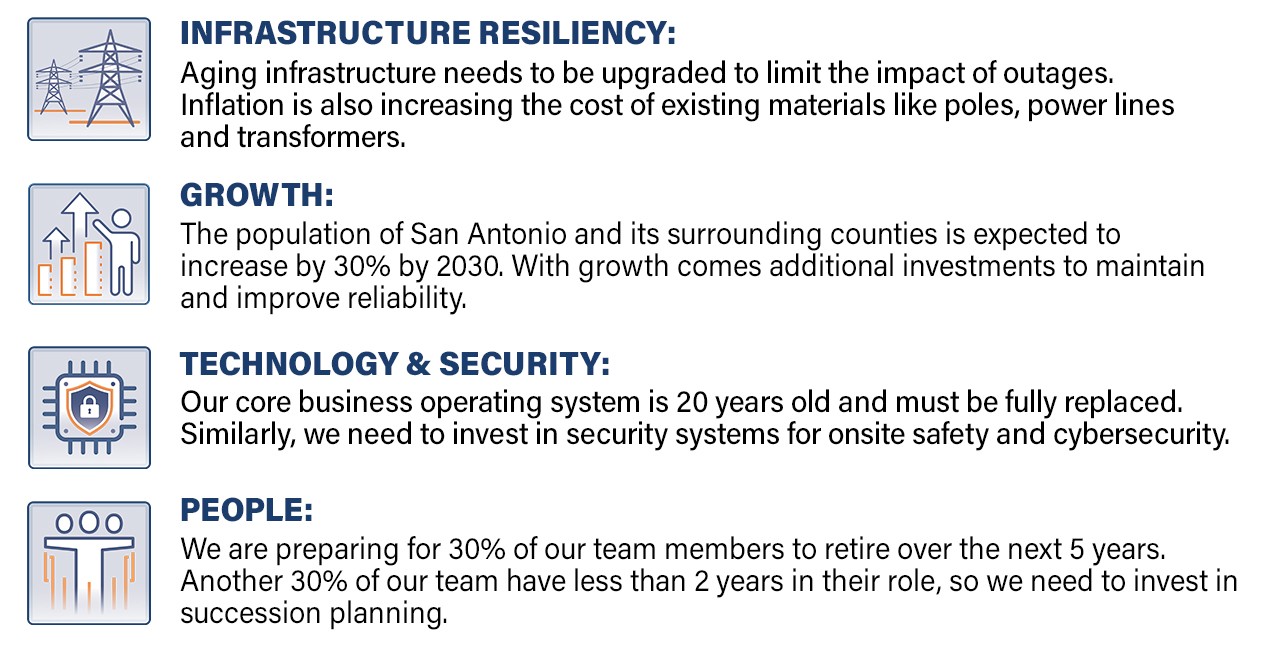 How much will the rate increase be?
We are requesting a potential increase up to 4.25% which, if approved, would go into effect February 1, 2024. We have rate calculators posted on this page for both residential and commercial bills so that customers can plan for the potential impact. 
How do CPS Energy rates compare with other Texas utilities?
Our combined residential electric and gas bills are among the lowest when compared to the nation's largest cities.  In our own state, our combined electric and gas bills are lower when compared to Austin, Dallas, Houston, El Paso and Corpus Christi.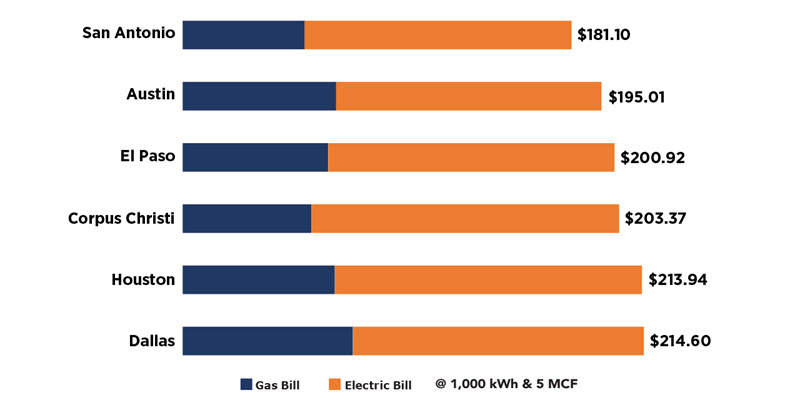 Get Involved!
Community Input Opportunities
Engaging with our community is at the heart of our objective for Community Partnership & Growth. By hosting public forums like open houses, our Board of Trustee meetings, input sessions, meetings in all the quadrants of our service area, council districts and community events, we foster a sense of shared responsibility, where everyone's voice is heard and valued.
Your feedback matters to us. We value open dialogue and encourage you to share your thoughts and concerns about the rate request.
Thursday, November 30, 2023
7:00pm – 8:00pm
Virtual Tele-Town Hall
Recording will be Posted Soon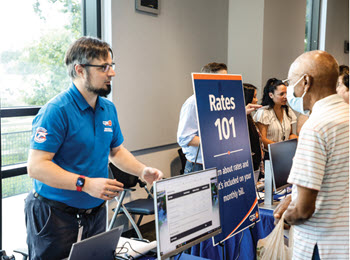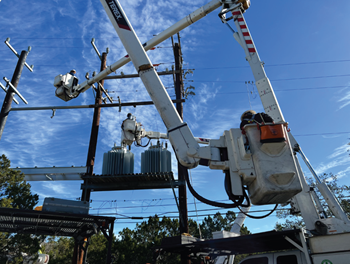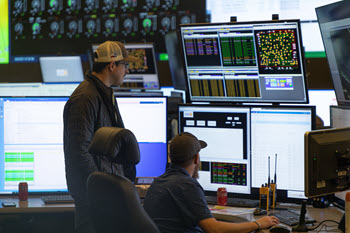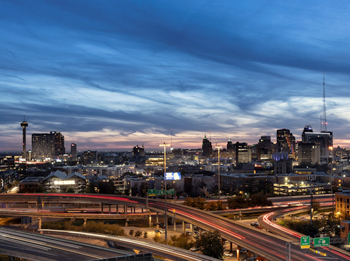 Other Helpful Links
Customer Assistance
We understand that some of our customers may face financial challenges, and we are here to help. We have assistance programs, like the Case Verde weatherization and Affordability Discount Program (ADP) programs, designed to support low-income and vulnerable households, ensuring that everyone has access to affordable and reliable energy services.
You can contact Customer Service at 210-353-2222 for energy bill assistance, payment plans, and additional information on our customer programs.
Additional Customer Programs
Frequently Asked Questions (FAQs)
We're proposing a base rate increase of up to 4.25%. If this increase is adopted by our Board and the City Council, it would go into effect February 1, 2024. 
This amounts to about a $4.45 increase on an average residential customer's monthly electric and gas bill. For small commercial customers, it amounts to about $17.80 per month increase for their electric bill. Customers enrolled in our Affordability Discount Program (ADP) will see slightly lower bill impacts than standard rate customers.  
CPS Energy is committed to serving our customers with reliable, competitively-priced and sustainable energy services in an equitable way through smart investments. The proposed rate increase is part of our ongoing efforts to invest in the resiliency of our infrastructure, improving technology and security for our customers and to hire and retain the best team members to serve our growing customer base. Investments in infrastructure resiliency, growth, technology, security and people are central to delivering on Vision 2027 and our customers' energy needs.
Even with the proposed rate increase, our combined residential energy bills are and will remain among the lowest when compared across the state of Texas and to the nation's largest cities. 
Yes, the amount is in line with the original estimate; however, we are still evaluating and aligning on the exact amount of this rate increase with our regulator and owner, the City of San Antonio. We do anticipate that we will have rate increases on a more regular basis moving forward. Without more frequent, incremental rate increases, our ability to remain financially healthy and address infrastructure resiliency, growth, technology, security and hire and retain employees will be at risk. 
The rate increase will enable us to build upon the investments we started in 2021 and will serve important purposes: 
Infrastructure Resiliency - We continue to make investments in infrastructure, including the planning for our Board-approved generation plan. Inflation is increasing the cost of infrastructure maintenance, materials and investments in things like transmission lines, service centers, facilities and tree trimming.
Technology & Security - The operating system that runs most of our core business operations is 20 years old and must be fully replaced. This Enterprise Resource Planning (ERP) system manages all areas of our business including employee and customer data and business operations, and just like a laptop or phone operating system, is no longer able to be updated due to its age. Similarly, we need to invest in security systems for onsite safety and cybersecurity to protect our customers and community.
Growth - With the growth we are experiencing, as well as future growth projected for our community, additional investment is needed to strengthen existing infrastructure. As of 2023, we know we will need 145 MW of additional generating capacity each year to support customer growth and electric vehicle adoption. That number is likely to grow with time because the population of San Antonio and its surrounding counties is expected to increase by 30% by 2030.
People - We are preparing for 30% of our team members to retire over the next 5 years, and we need the best and brightest to help us navigate the future challenges facing the energy industry.
Declining rate support will have real and lasting impacts on customers in our community. 
Reliability and resiliency will be impacted, because we will have to limit what we can invest in infrastructure that protects customers from outages.
Planning for future generation will fall behind and slow our ability to meet our community's air quality goals.

Without new sources of generation, we will have to buy power from the ERCOT market, which can have extreme price swings, depending on weather and market conditions.

Our ability to invest in physical and cyber security measures will be delayed. Bad actors target critical infrastructure like water, gas and power utilities. Recent cyberattacks in the electricity sector have disabled remote controls for wind farms, disrupted meters and led to customer information like names, phone numbers and bank account information being stolen.  

We won't be able to expand customer programs and products we offer. 

The cost of borrowing money using bonds will increase, which will result in the cost of system improvements going up.

The additional funds we can contribute to the Residential Energy Assistance Program (REAP), helping those in need to pay their energy bills, will be limited.

Our ability to support economic development will be limited.

Our workforce will not be prepared for the future. About 30% of our workforce is likely to retire within the next five years. We are working to hire, retain and train the technical professionals needed to support our growing community.

All of the items above will impact customer savings and our level of service to our customers. 
No, not completely. Growth created by extending service to new areas or adding new lines or pipe for new customers is covered by builders, developers and customer bills. Growth of our entire system like creating additional power generation to meet demand is covered by all customers through rate increases. Cost increases from inflation and replacing aging infrastructure are not covered by gaining new customers. 
CPS Energy has continued to make strides in improving our operational efficiency and financial stability. Over the last decade, we have saved over $905 million through cost-saving initiatives. These savings contribute to our ability to fund essential projects and services without overburdening our customers.
Since the last rate increase, CPS Energy has:
Developed a Power Generation Resource Plan with community input.
Connected customers with over $20M in American Rescue Plan Act (ARPA) funds and another $39M in other assistance.
Enhanced our power plants to be more resilient to extreme weather.
Since our last rate increase, we have trimmed about 1300 miles of trees, which helps mitigate power outages.
CPS Energy has replaced 1,833 poles as part of our pole replacement program. That's a 200-300 pole replacement increase since the last rate increase. The pole replacement program replaces poles that have been identified, through pole inspections, as rotted or damaged. This program helps maintain a reliable and safe electrical system for our community.
Invested in modernizing our electric grid to improve reliability and resiliency.
Added 60,000 additional CPS Energy customers, accommodating our city's growth.
Enrolled about 14,000 new customers into the Affordability Discount Program (ADP).
Increased energy capacity by 23%, which is enough to power ~260K additional homes
Yes, our rate increase will include adjustments to funding for customer assistance programs. We are still evaluating options and will communicate these plans as soon as we are able. During our discussions with the Rate Advisory Committee (RAC) this spring, the RAC told us that they would like programs focused on Energy Burden. Energy Burden is defined as the amount of a family's cost for energy divided by income. We are working on options that will specifically target severe energy burden customers.  
CPS Energy recognizes that some customers may be concerned about the impact of the proposed rate increase on their energy bills. To help customers minimize this impact, we offer a variety of resources and support. Our Customer Service team is available at 210-353-2222 to assist customers with rebates, energy efficiency programs, energy bill management and setting up payment plans.
Additionally, our customer service team provides information on our customer programs, including the Affordability Discount Program, which can help eligible customers reduce their energy costs. Our goal is to empower customers to effectively manage their energy expenses and ensure that energy remains competitively-priced for all members of our community. 
We have worked very hard to decrease the total amount of past due accounts from a high of $208M to the present level of about $170M. The pandemic drove an increase to past due accounts over a couple of years, and we expect it will take several years to fully return to normal levels. As our reduction efforts continue to be effective, no, this is not a driver of the upcoming rate request. 
We have conducted a thorough analysis to ensure that even with this rate increase, our rates remain competitive within the region. We aim to strike a balance between providing reliable service and competitive pricing for our customers, ensuring that our community receives the best value and service.
Even with the proposed rate request, our combined residential energy bills are and will remain among the lowest when compared across the state of Texas and to the nation's largest cities.
Yes, we had strong wholesale market sales performance this summer, and we are planning to use that money for additional customer and system benefits.  We will make increased investments in our system for power plant and grid reliability and resiliency, as well as vegetation management, to protect customers during potential harsh conditions this coming winter and following summer.  We will also use a portion of this money to provide additional customer assistance through REAP and additional winter bill protection.
Despite the one-time conditions that created the favorability this summer, we are entering a period of high investment over the coming years, and we still expect to seek a rate increase this fall and in the coming years as part of our financial strategy. One-time revenue like we experienced this summer can vary significantly year-over-year. For example, the last three years we came in below our forecasted revenue amount which created financial strain. The unpredictable nature of wholesale revenue prevents us from relying on it for the required, long-term structural investments needed for our community.

CPS Energy continuously seeks input from our customers and community regarding their bills and other utility initiatives. Some of the avenues that the public can participate in are open houses, surveys, public input opportunities before monthly Board of Trustees meetings and quarterly evening public input sessions.
Another way the public has been involved is through the Rate Advisory Committee (RAC), a 21-member advisory committee created by the CPS Energy Board of Trustees to address rates and increase transparency. The RAC represented a broad and diverse cross-section of customers from the CPS Energy service area. They delivered thorough and well-considered feedback on how redesigning rates could lower the energy burden on lower income residential customers, specifically considering affordability as a combination of rate relief, energy conservation and demand management. Following completion of the RAC's service, our Board of Trustees created a community input working group to provide direct input on the impending rate increase.
The dates the Community Input Working Group will meet are October 12, October 19 and November 1 in the evening at our headquarter building at 500 McCullough from 5 p.m. to 7 p.m. Those meetings will also be livestreamed and posted on our website, with public input opportunities following each meeting.
More information on the Community Input Working Group:
CPS Energy values your feedback and encourages you to share your thoughts and concerns about the rate increase. Engaging with our community is vital to us, and we host public forums, open houses and community events to foster open dialogue and a sense of shared responsibility. A list of upcoming events can be found at cpsenergy.com/events.
Please also visit our new stakeholder and community engagement website at cpsenergypublicinput.com.